01/10/2020 - 01/08/2022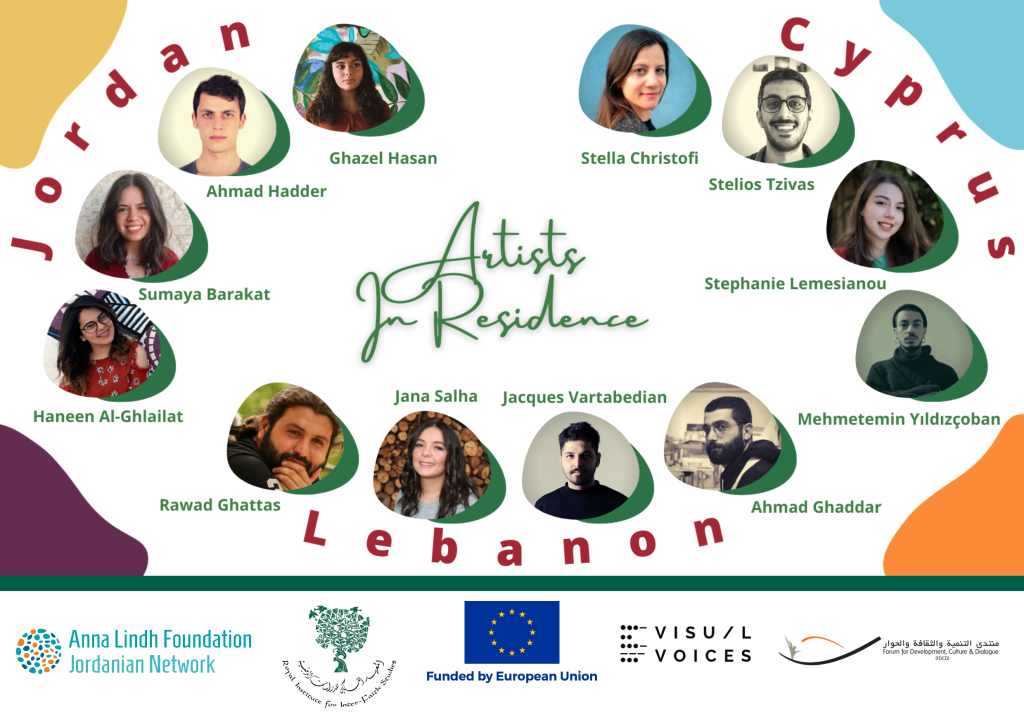 This project aimed to spread a culture of peace, dialogue and non-violence through artistic activities by encouraging young artists and talents to come together in a safe and creative space to dialogue and exchange ideas. This project aimed at empowering young artists to promote greater intercultural dialogue and appreciation; promoting inter-organizational networking and cooperation in the EuroMed region and creating space while raising awareness about intercultural dialogue for EuroMed citizens. Twelve artists from Jordan, Cyprus and Lebanon met in a Residency in Jordan to realize experimental interactive workshops at cultural venues about arts and intercultural dialogue and exchange ideas and experiences about their respective cultures and backgrounds. Their experience was transmitted to other young artists in Jordan, including refugees through one of the workshops as well as the final presentation. Their final artistic productions was shared with the Jordanian community and the ALF international community (online) through a final presentation which included a concert and exhibition that took place in Princess Sumaya for Technology University in Amman. This project lasted for eleven months through which the different partners in the three countries collaborated to realize these activities by selecting the participating young artists to come together and realize these objectives with the help of experts and renowned artists in Jordan.
"Artists in Residence: Exploration of Arts, Humanity and Dialogue"