30/03/2022 - 30/03/2022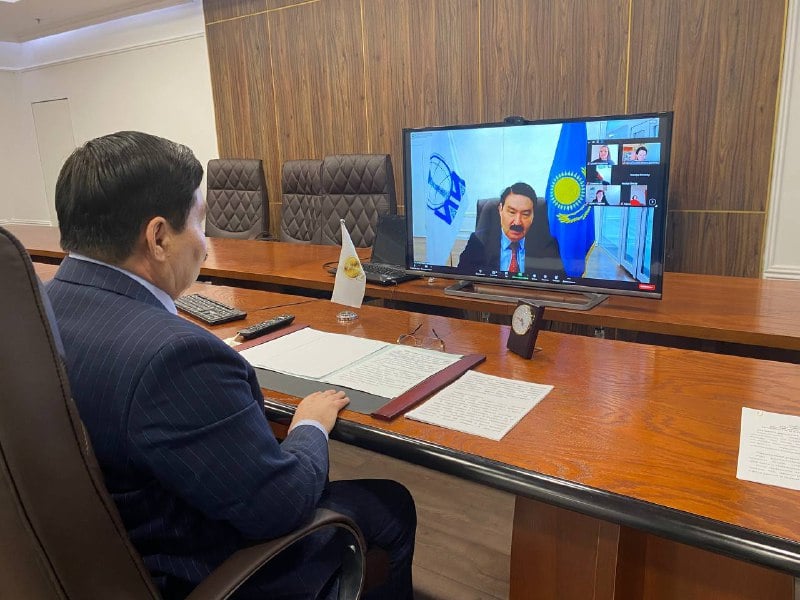 On March 30th, Dr Renee Hattar, RIIFS Director, participated in the international online round table: «Religion and Woman: Spiritual Values and Modern Challenges». The event was organised by the N. Nazarbayev Centre for Development of Interfaith and Intercivilisation Dialogue in the Republic of Kazakhstan.The round table was held in order to prepare for one of the sections of the VII Congress of Leaders of World and Traditional Religions, dedicated to the contribution of women to the well-being and sustainable development of society and the role of religious communities in support of her social status. During the international round table, the participants discussed issues related to the role of women in religion and its importance in the spiritual education of the younger generation in the face of modern challenges.Dr Hattar gave a paper under the title "the Role of Women in Interfaith Work", in which she emphasized the importance of interfaith work and interreligious dialogue in improving understanding, tolerance and respect amongst people from different cultural and religious backgrounds towards building a 'culture of peace'. Dr Hattar described women as active actors in interfaith work who play a crucial role as peace makers who support non-violence and tend to seek encounters, some of them are a source of inspiration for many peacemakers. She chose the figure of Virgen Mary, a woman who inspired people from different backgrounds and religions throughout centuries as a courageous woman who gave an example of peace to the world and mentioned the Bishara (Annunciation) initiative which became an interfaith national holiday in Lebanon where Christians and Muslims bonded over common ground.
International Roundtable "Religion and Woman: Spiritual Values and Modern Challenges".